Recording Tests
Screenster uses a record-playback-verification algorithm for codeless automation of UI testing. This section offers an in-depth guide to test recording, editing, and maintenance.
Recording tests
Start with signing in to your Screenster account. Once logged in, you can proceed to recording your UI test. To make it a little more interesting, let's record a smoke test for Wikipedia.
Click Create Project in your Screenster dashboard in the top menu.



You will see a popup suggesting you to name your project and add a description. Once you're through with this, click Save.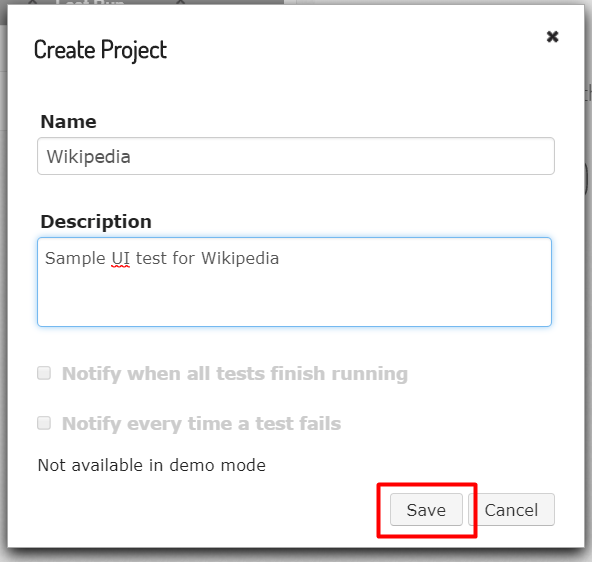 After saving you project details, you will find yourself on the project page. Click Record Test



You will see a pop-up prompt asking you to specify screen resolution and select a browser. For this test, we will choose 1366×768 and Chrome. Later on, you will be able to rerun the same test in any browser.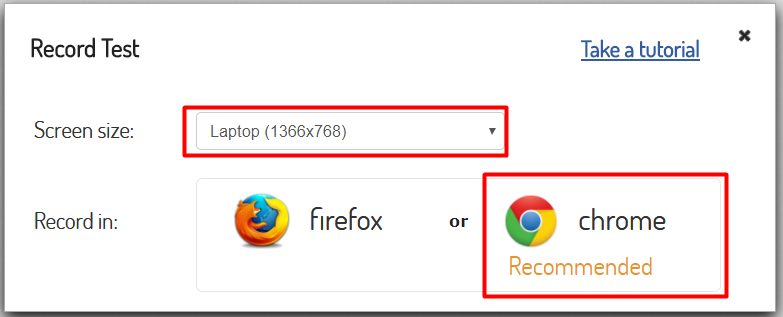 You will see a blank browser page open inside of the Screenster web app. In the address bar of the browser, specify the URL of the page that you'll be testing. Let's take the main page of Wikipedia (http://en.wikipedia.org) for this test.
Once the page renders, type in "Codeless test automation" into the Wikipedia search bar and press Enter. Wikipedia will redirect you to a new page with the title "Test Automation".
Click the Save Test button in the upper left corner.
Screenster will save the baselines for the pages you've visited, and it will also suggest extracting test parameters, including the base URL and the keyboard input:


After you've extracted the parameters, Screenster will take you to your test menu, allowing you to access test steps and view and edit UI regions.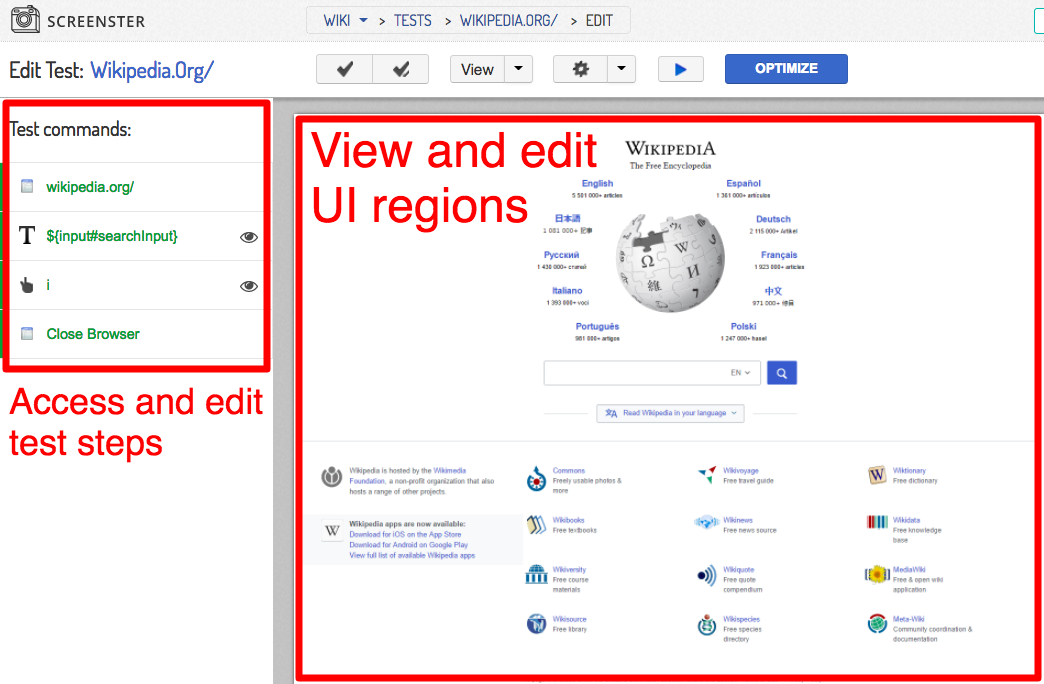 We will provide an in-depth coverage of the text editing capabilities of Screenster in the Test Maintenance section.

You can also visit the Release History page to check what's new and what has been improved in your current Screenster version.